An Unacceptable Trend: The 'Black People' Platform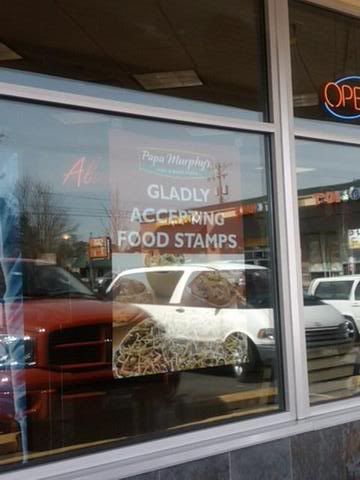 Anyone who is tapped into Harlem is well aware of the tremendous changes underway, all of which reinforce Harlem's heritage and future as melting pot, trend setter and harbinger of change.
Gentrification is one of those changes.  For some this means replacing the old with the new. But for others it means building bridges between the two.  Which means everyone wins.
This came to mind this week, as I walked by my a new local butcher shop Harlem Shambles.  They opened a few months ago to great fanfare.  They sell premium healthy organic grass-fed fare.   This week I noticed a new sign: they now accept SNAP (aka food stamps).
Which brings me to a troubling trend related to SNAP.
In sad evidence by familiar and very troubling words from some who aspire to lead this nation.
Words best summarized by Charles M. Blow of the New York Times, in his recent op ed piece entitled "The GOP's 'Black People' Platform."
Words about which lovers of Harlem and like communities should be actively aware and engaged, for what they might mean to the communities in which they live and work, and the people whom they love.
Excerpts